Description
R'Fun PRO V2 Key Manual Version Features
– FEEL FRESH AIR WHILE DRIVING HARD!
– compatible with any game on PC, PLASTATION and XBOX
–  you control the air flow to feel more or less cooling, like simulating the car's ventilation
– real world motorsport components, PorscheCUP-like air exit
– cooling the driver while keeping an immersive feeling
– more air flow that you will ever need, a lot more than any Noctua or other computer fans
– aeronautical engineering to lower airflow turbulence/noise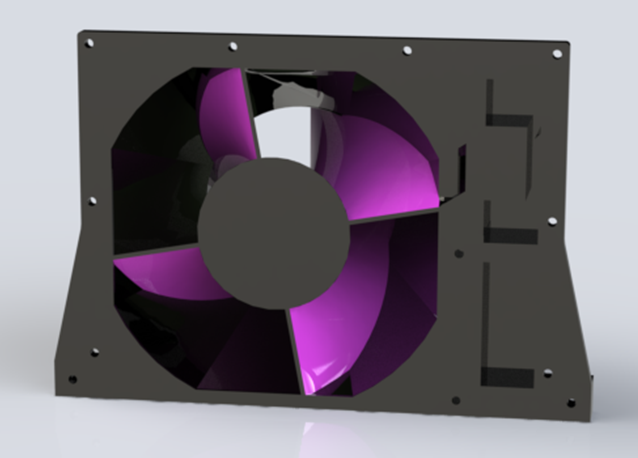 – oversized electronics specs to be used all along the day/the years
– the external power source features a button to control fan speed and power off all components when turned to zero
More details
– same appearance of the official product used on the Sebastien Loeb's simulator – jcl-simulators.com/pro/
– move the air exit while driving
– easy to install on aluminium profile and other setup
– plug'n play: a power cable, that's all
– endless tube size (extension tubes can be ordered, you may see components section click here)
– 1 meter long tubes
– external diameters: Tube is 85mmn, aluminium air exit is 96mm (at their bigger diameters)
– the V2 box fits in a cube that has inner dimensions of 20,5×16,5 by 13,1cm height
– no more need to build your DIY WIND SIMULATOR with SIMHUB, just buy a kit, it's easy ton install and 3 clicks are needed to start your game with a new wind feature
– compared to the discontinued V1, the V2 has been re-engineered according to the optimal results of airflow simulation
If you are an organisation/compagny and you want to customise specs for your race center, please contact us.
More information
As a serious Simracer or a professional Arcade Owner, you would be proud to own one of the best ventilation simulators / fan systems. Our FAN kit is the result of long researches getting the right hardware to match the needs regarding air flow power, noise, durability, size, design, integration, ergonomic and ease of use. Aeronautical engineering and high end 3D printing technology is the combo we are using to make it close to the perfection.
After years of tests under worst conditions, you can have the benefits of the best efforts we could have made with all our great partners and the help of clients' feedbacks. You can use it while playing game on your computer PC, Xbox Series, Xbox One, Xbox 360, PlayStation 4, PlayStation 5, Steam Deck …
Just install and turn the power button !
Users
Since 2018, it was sold in 52 countries.
Since 2022, Sébastien LOEB owns the USB version in his very high end JCL Simulator.
One of our professional clients uses his one on real world Rally events, in a trailer with a simulator. Even under bad weather conditions and direct sun exposure with full day duration opening…"That FAN kit is bullet proof" he said.
Video of Sébastien LOEB from our Partner JCL Simulators
Last update on Fev 15, 2023:
– new video
– new pictures